About Vacu-Blast
Family owned and operated, Vacu-Blast was established in Melbourne to provide an eco-friendly and efficient Abrasive Blasting service for both residential and commercial properties. Our experienced team of technicians can assess your project and provide advice and a cost estimate to remove, prepare and restore your surface.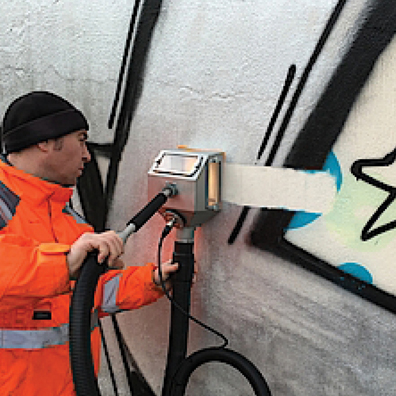 Why Choose Us?
Vacu-Blast comprises a team of dedicated tradesmen, all of whom are devoted to solving the challenges faced by you and your property.
Our technology is 100% eco-friendly, cleaning and restoring without the use of chemicals
Our technology produces no harmful emissions or hazardous waste as a by-product of its use. Our vacuum blasting technology literally cleans up after itself, leaving no mess, while the water used in our dustless technology suppresses all airborne contaminants.
We can clean, prepare and restore a wide range of surfaces in Melbourne within working hours without affecting your family, clients or suppliers.
We possess the knowledge and ability to successfully remove paint, graffiti, mortar, rust and stains from virtually any type of surface.
Vacu-Blast is wholly owned and managed, ensuring our clients are always provided with the most competitive rates.
Before and after photos are taken of every client's individual project to ensure the highest possible standards of quality assurance.
We pledge to always respond promptly to any service or quote request.
To learn more or to request a quote for our services in Melbourne, call Vacu-Blast today on (03) 9846 5640.