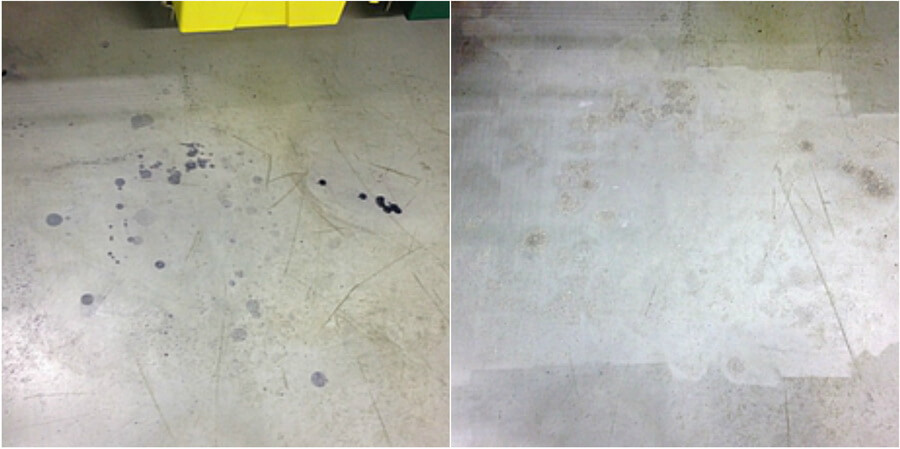 Stain and Spill Removal in Melbourne & Sydney
At Vacu-Blast, we offer a 100% eco-friendly professional stain removal service that's ideal when you need stain and spill removal in Melbourne & Sydney. With our advanced cleaning technology, we can remove even the most stubborn stains and spills from surfaces such as concrete, pavement, factory floors and more.
When surfaces suffer the effects of spillage, staining and general wear and tear, they can look unsightly and give visitors and customers a bad impression. In addition, they can create OH&S hazards for workplaces. Whether you're a mechanic requiring removal of oil stains or a homeowner requiring assistance with rust staining on the exterior of your house, you can trust Vacu-Blast to restore the "as new" look and feel of any surface.
We specialise in the removal of:
Oil andgrease spills
Tyre and rubber marking
Paint
Rust stains
Medical bio-waste
General chemical spills
And more
About Our Eco-Friendly Equipment
We have two different equipment types that can be used for stain and spill removal in Melbourne & Sydney. The first type is our vacuum blasting technology, which cleans with a negative pressure jet and is suitable for indoor jobs due to the fact that it uses no water. The second option is our dustless blasting technology, which uses a pressurised stream of water and crushed glass to blast away contaminants and reveal a surface that looks like new. Both methods are 100% eco-friendly, using no chemicals and producing no dust or emissions.
Industrial floor cleaning
We Deliver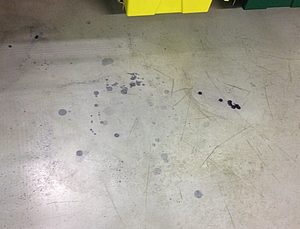 Make a Booking Today
If you have a stained surface that's seen better days, don't replace it – restore it! To make a booking with our team for stain and spill removal in Melbourne & Sydney, call us now on 1300 986 877 or send an email to info@vacublast.com.au.