Exposed Aggregate Concrete Sandblasting Services Sydney Wide 
Sandblasting can be used to assist on a variety of concrete projects. Not only is it a highly effective method of cleaning and restoring walls and large concrete areas, but it can also be used to create an exposed aggregate finish on driveways, footpaths, patios, pavers and more. The practice, also known as abrasive blasting, is applied to remove the top layer of concrete to coarsen the profile, bringing a textured, non-slip surface to the fore. When you need a sandblasting specialist in Melbourne or Sydney, one who uses sandblasting for creating exposed aggregate concrete finishes as well as for cleaning or restoration purposes, contact VacuBlast today.
Abrasive Blasting Solutions that Work
VacuBlast offers a complete onsite solution for concrete sandblasting, assisting project managers, architects and home owners throughout the Melbourne and Sydney areas.
We have a wealth of experience in abrasive blasting all concrete areas, including:
Driveways and pathways
New estates and office blocks
Shopping centres
Parks
Larger concrete slabs
Whether you need sandblasting to effectively deliver an exposed aggregate concrete finish, or to simply remove unwanted surface contaminants, our clients have the confidence of liaising with a highly dependable and skilled team dedicated to bringing value to every project.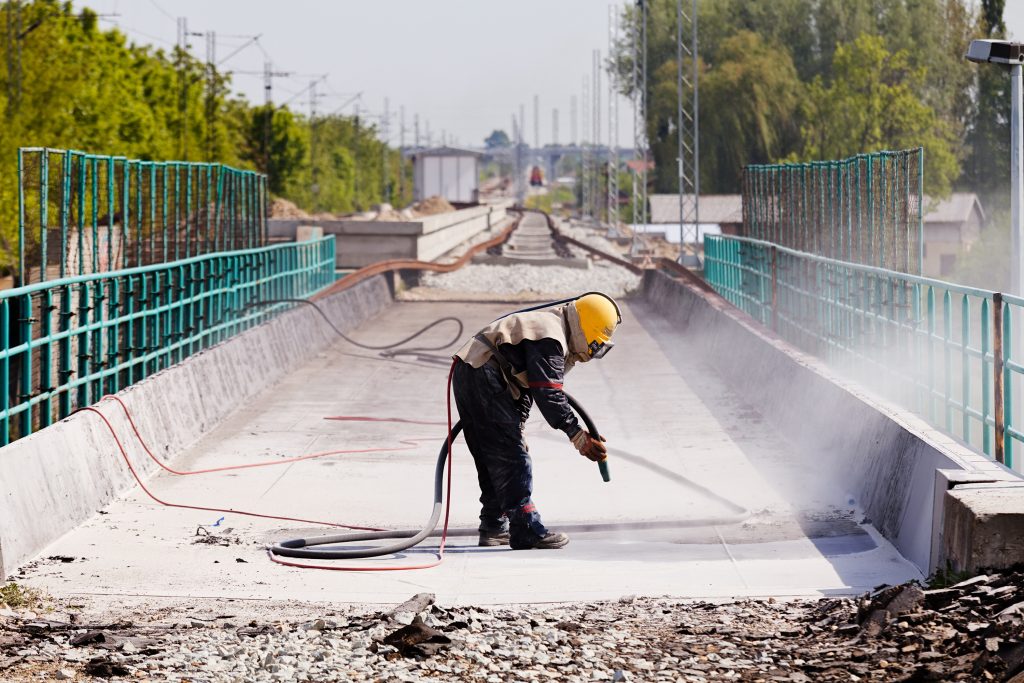 Effective Technology
Vacu-Blast applies American manufactured dustless blasting equipment to all abrasive blasting jobs across Melbourne and Sydney. This wet approach is specifically tailored to onsite projects in sensitive areas where airborne contaminants need to be contained in order to avoid site disruption or plant shut down. The introduction of water into the sandblasting process significantly reduces dust by up to 95%, whilst producing 50% less mess than traditional dry sandblasting methods. By adding water, we're also drastically increasing the mass and energy output, resulting in a solution capable of removing stubborn epoxy coating and paint.
To discuss your exposed aggregate concrete needs for your corporate office, commercial building or home in Melbourne or Sydney, contact VacuBlast today on 1300 986 877.